No matter your style, PR Design Build offers luxury designs sure to fit any style and budget.
​Come and work with a team committed to an unparalleled home-building experience in Holland MI.
ACCREDITATION'S & ASSOCIATIONS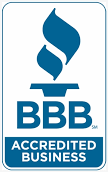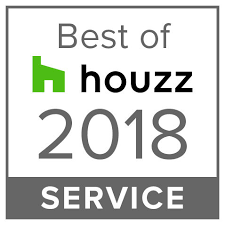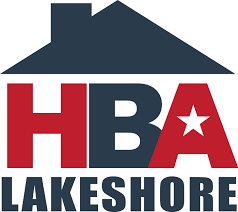 HOLLAND MI HOME BUILDERS
PR DESIGN BUILD COMBINES QUALITY AND EXPERIENCE
From humble beginnings in 2006 through to today, our team at PR Design Build has been transforming homes across Holland, Michigan into works of art.
Operating with the highest ethical standards and quality craftsmanship that surpasses expectations, our clients know when they work with us they're in for an unforgettable experience. Our process is simple. We deliver a collaborative design through clear communication. A dedicated member of our team is with you every step of the way, from conception to construction, through to completion.
PR Design Build specialized in quality home building and renovations with the utmost attention, making sure no detail is overlooked. We have helped numerous homeowners transform their homes in the Holland, Michigan area, and we pay close attention to the relationships we build. We strive to become a leader in the industry through our continued commitment to excellence and ethical work practices.
We are honored that in 2020 we won the BBB Torch Award for Ethics. Since then we've worked closely with the BBB not only in the evaluation of other applicants but also in the judging of high school seniors in the running for the trust and ethics scholarship. Our dedication to ethics runs deep.
SEE THE DIFFERENCE
CHANGE CAN MAKE
Our Services
BUILD Your Home with Our Expert Builders
Our team of experienced experts can realize your dream house. From luxurious kitchens and spa-like baths to generous room additions. Practical basement upgrades, and stunning outdoor living spaces. With our custom solutions, meticulous craftsmanship, and unwavering quality standards, you may increase the comfort, functionality, and value of your home.

Room Addition
Building a room addition has never been easier than with PR Design Build. Expertly crafted, our professionals ensure no detail is left behind.

Outdoor Living
Revamp your outdoor living area into a space fit for entertaining. Get ready to add value to your home and lifestyle with exterior renovations.
How it Works
The Design Build Process
Our design-build structure offers a straightforward process and a single point of communication and responsibility for your project's design and construction phases. This creative collaboration results in a sound design delivered with clear communication, on time, and within budget. From concept to completion, PR Design Build embarks on a shared journey to understand and develop your vision while providing valuable insight, proficiency, and unique solutions. Our mission is to develop solid and lasting relationships with our clients, employees, and the surrounding Grand Rapids and West Michigan community.
Initial
Consultation
We discuss the desired project
and feasibility with professional
guidance.

Design Build
Contract
Upon determining that the
the desired project fits within the
recommended target budget
range.

Design & Scope
Development
We finalize a design and confirm
the complete scope of work, and
consult with our specialty trades
as needed.

Construction
Agreement
We present you with a solid
construction agreement
identifying all work to be
performed.
Testimonials
What Our Customers Say
Request a Consultation
GET IN TOUCH
We're excited to bring your vision to life and help you achieve the home of your dreams. We invite you to take the next step and fill out our short contact form to get started.