OUR PROMISE
Since the start of our business back in 2006 (then named Payne Restoration, LLC), we have been committed to conducting business with the highest ethical standards. We want all our employees to be able to take pride in our Company. Each one of us has a responsibility to ourselves and to our customers to uphold the highest quality of work and quality of character. PR Design Build itself on our reputation for being one of the most outstanding and trusted residential construction companies in the State of Michigan, and we have a "no tolerance" policy for unethical business practices.
OUR TEAM
Eric Payne founded Payne Restoration in 2006 and rebranded the company to PR Design Build in early 2020. Eric holds an MBA from Davenport University and is a Licensed Michigan Residential Builder, Licensed Michigan Real Estate Salesperson, and Certified Remodeler (EPA-Lead Safe RRP).
​Eric enjoys helping customers take an idea and transforming it into a buildable plan through correlation, design, budgeting, and drawings. Eric enjoys spending time outdoors, planting trees, hunting, fishing, and traveling.
ERIC PAYNE
CEO, SALES MANAGER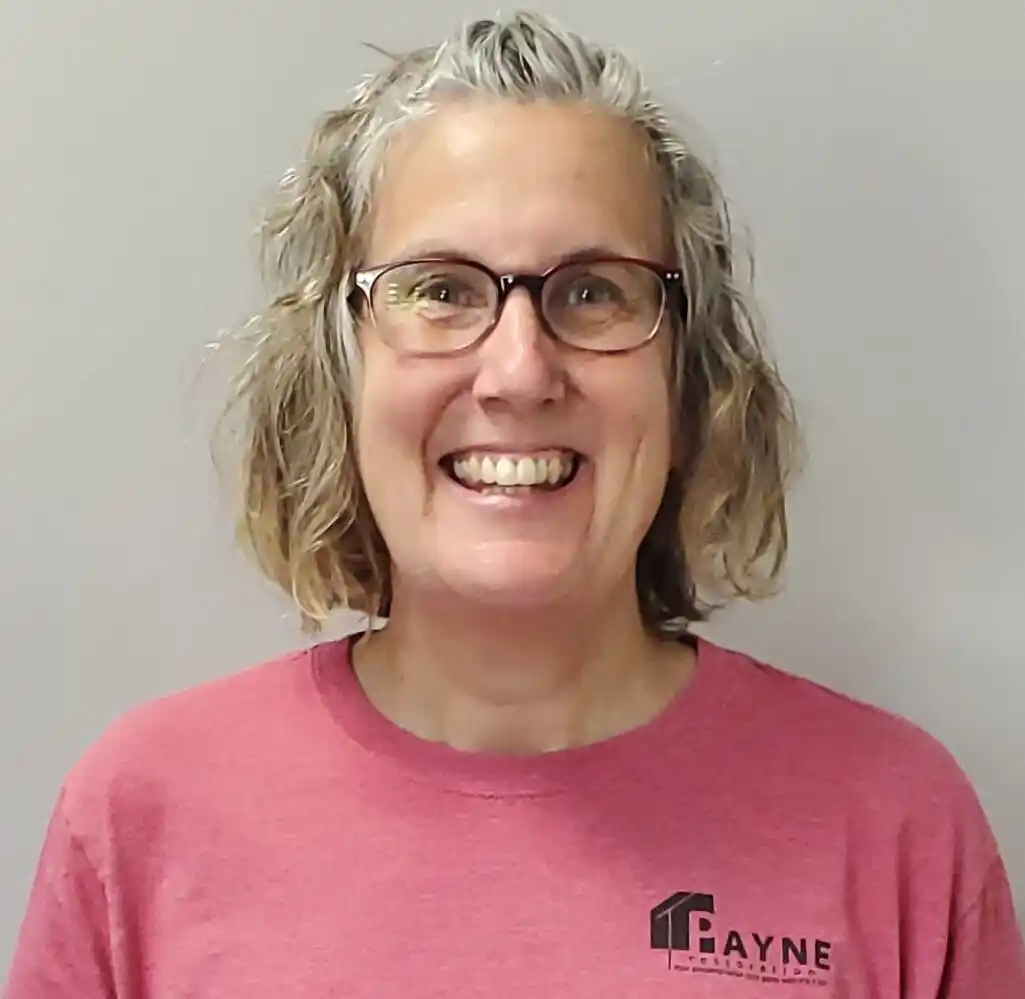 SUE SCHAAFSMA
OFFICE MANAGER
Sue Schaafsma, a Michigan native, has been a proud resident of West Michigan since 1984. With a remarkable 30 years of experience in office management, Sue thrives on client interaction and providing exceptional customer service. She finds immense satisfaction in the design-build aspect of the business, helping clients transform their visions into reality. Sue's dedication to PR Design Build is deeply rooted in the company's small, family-owned atmosphere that feels like an extended family to her.
Outside of the office, Sue cherishes moments spent with her family, particularly her granddaughters Ellory and Harper. In her leisure time, she enjoys engaging in water aerobics, visiting Lake Michigan, and playing pickleball, an activity that brings her joy and keeps her active.
As the Office Manager at PR Design Build, Sue Schaafsma's commitment to exceptional customer service, her passion for design-build projects, and her love for the company's family-oriented culture contribute to its success and reputation.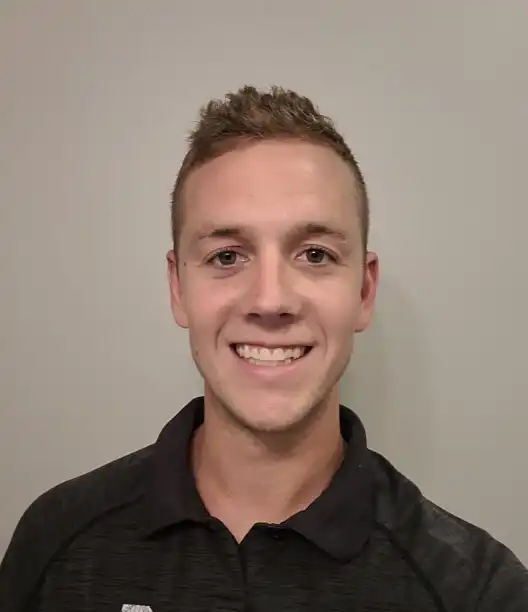 DENVER DYKSTRA
PROJECT MANAGER
Denver Dykstra brings his extensive experience in the trades to PR Design Build, having worked in the industry since 2014 and joining our team in 2016. Specializing in finish carpentry and custom building, Denver's expertise lies in turning client ideas into reality, meticulously crafting projects from scratch based on a simple picture or concept.
In 2021, Denver transitioned to the role of Project Manager, combining his field experience with his passion for overseeing projects from start to finish. He finds great joy in watching each piece of the project come together, orchestrating the process with precision.
Beyond his professional endeavors, Denver's hobbies include working out and living a healthy lifestyle, working on cars and boats, and being out on Lake Michigan every chance he gets.
With Denver Dykstra as a Project Manager, PR Design Build benefits from his expertise, meticulousness, and commitment to delivering exceptional results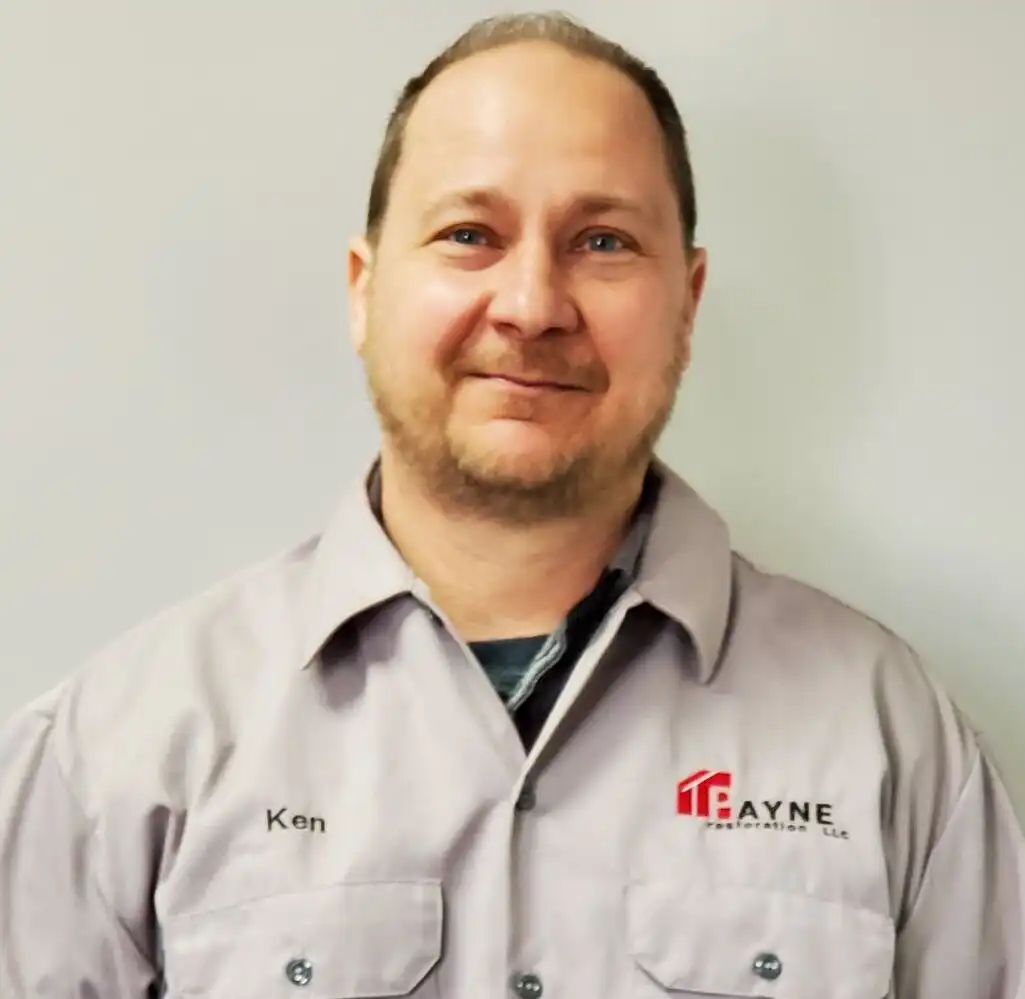 KENNETH FIGURSKI
LEAD CARPENTER
With over 30 years of experience as a skilled carpenter and cabinet-maker, Kenneth Figurski brings invaluable expertise to the PR Design Build team. Along with his experience as a project manager, keen attention to detail, and exceptional customer service skills set him apart as a leader in his field.
When he's not on the job, Kenneth finds joy in pursuing his passion for fine art and photography, allowing his creativity to flourish beyond construction projects. His dedication to craftsmanship and aesthetics is evident in every piece he creates.
With his extensive industry knowledge, unwavering precision, and artistic flair, Kenneth Figurski consistently enhances PR Design Build's reputation for delivering excellence in every project.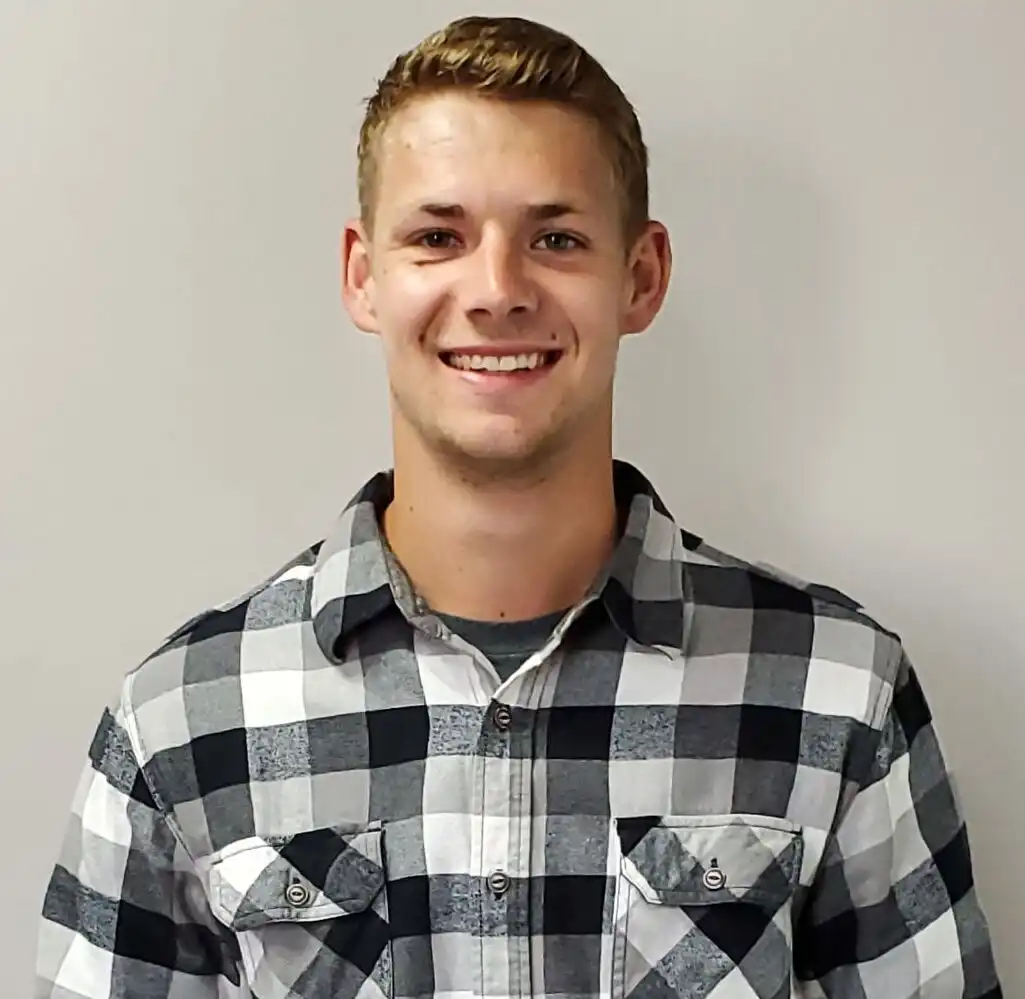 AUSTIN DYKSTRA
LEAD CARPENTER
Austin Dykstra is a seasoned professional with nearly a decade of carpentry experience. As a Lead Carpenter at PR Design Build, he oversees and executes diverse construction projects with precision and enthusiasm.
Starting his carpentry journey in 2014, Austin's passion for the craft grew through practical experience and specialized training, including various OSHA courses for safety protocols and advanced classes in Lead Renovation and Framing.
Outside of work, Austin finds joy in outdoor activities like hunting, fishing, and boating, which allow him to connect with nature and recharge. His dedication to tackling new challenges and finding innovative solutions reflects his enthusiasm for his work.
With Austin's expertise and commitment, PR Design Build can rely on his skills to deliver successful projects, showcasing his craftsmanship and attention to detail.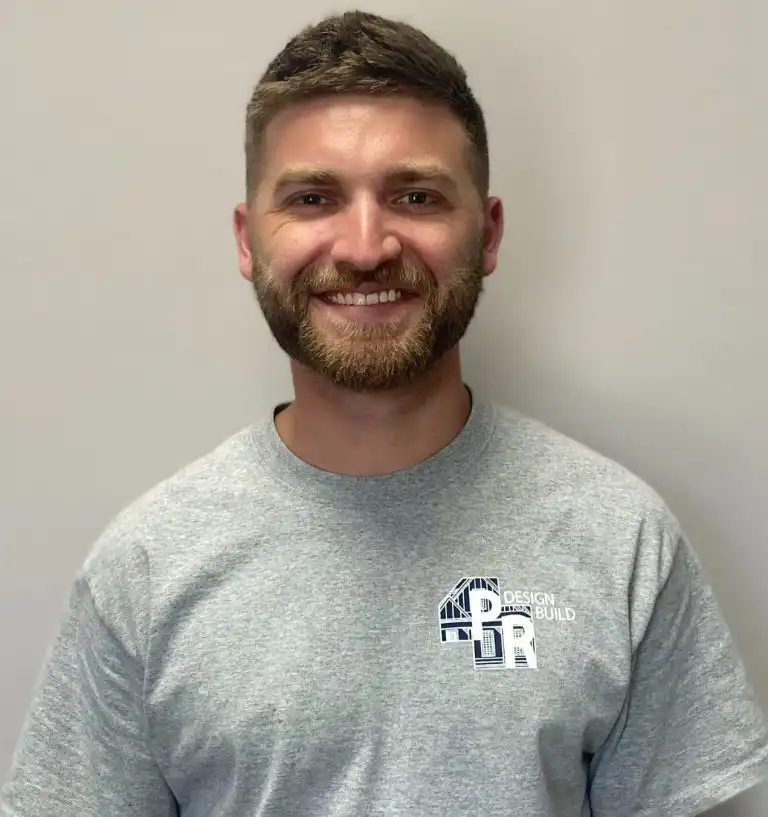 BLAKE LEDGER
PROJECT MANAGER
With 6 years of building industry experience and 3-4 years in sales, Blake Ledger is a knowledgeable professional at PR Design Build. Growing up with a father in the industry, Blake's passion for construction ignited early on. Starting in 2013, he developed a strong foundation in carpentry, finishing work, and sales.
Blake's true passion lies in problem-solving, collaborating closely with clients and contractors, and creating vibrant living spaces. His hands-on trades experience, combined with his sales background and positive attitude, allows him to navigate complex projects with ease and deliver exceptional results.
Outside of work, Blake embraces his love for the outdoors through hunting and fishing. He also finds relaxation and enjoyment in playing golf. His positive and upbeat attitude shines through in all aspects of his life.
As a Project Manager at PR Design Build, Blake Ledger brings professionalism, innovation, and a commitment to turning your vision into reality. With his expertise and positive approach, you can trust Blake to deliver outstanding results for your projects.


JULIE BENTLEY
MARKETING AND LEAD MANAGEMENT
Joining the team in 2021 as a part-time office assistant, Julie quickly accepted the role of managing the company's marketing initiatives. With a Bachelor's degree in Advertising/Public Relations from Grand Valley State University, she brings valuable expertise to her position. Julie finds great fulfillment in working for a small business that operates with integrity and compassion.
Prior to joining PR Design Build, Julie spent over ten years in the veterinary industry, and her love for animals continues to play a significant role in her life. When she's not immersed in marketing strategies or managing leads, Julie enjoys spending quality time with her husband, kids, and a menagerie of pets, including a dog, cat, hamster, and a small flock of chickens.
As the marketing lead and contact for new clients, Julie showcases her dedication and creativity. Her ability to manage both marketing and client interactions plays a vital role in the success of PR Design Build. Julie's talent for marketing and her exceptional communication abilities ensure that clients have a positive and memorable experience from their very first contact with the company.


DREW BOSCH
CARPENTER
Drew Bosch is an entry-level carpenter who has recently joined PR Design Build as a full-time member. Drew brings his passion for carpentry and a foundation of experience in framing, trim work, and masonry to the team.
Drew takes pride in his work and is dedicated to delivering high-quality results. Despite being at the early stages of his career, he possesses a strong commitment to craftsmanship and attention to detail, ensuring that every project meets the highest standards.
Outside of work, Drew loves spending time outdoors, with hunting and fishing being among his favorite activities. Additionally, he enjoys the company of friends and family.
Drew's dedication to continuous learning and professional growth, as well as his ability to establish strong connections with clients and colleagues, will undoubtedly contribute to his ongoing success within the company.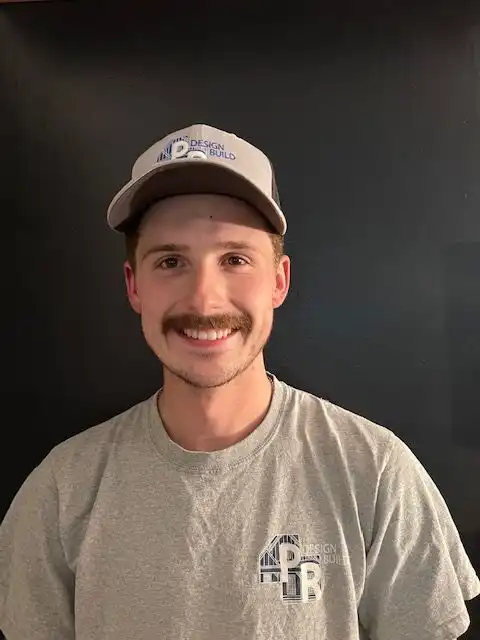 ADAM COVER
CARPENTER
Adam is a skilled and detail-oriented carpenter. His journey began by working alongside his father on side jobs, developing a passion for the craft. Adam finds joy in observing the complete transformation of spaces during remodels, from start to finish.
Adam's expertise shines in trim work and cabinet installations. He takes pride in his meticulous attention to detail, creating beautifully finished spaces. His dedication to delivering high-quality results is unmatched.
Outside of work, Adam enjoys spending time in the great outdoors. Whether it's hunting, fishing, or simply enjoying nature. He and his wife and their two Great Danes also enjoy taking leisurely walks together.
With his carpentry skills, commitment to excellence, and love for the outdoors, Adam is an invaluable asset to any construction or remodeling project. Clients can trust him to bring their visions to life with precision and expertise.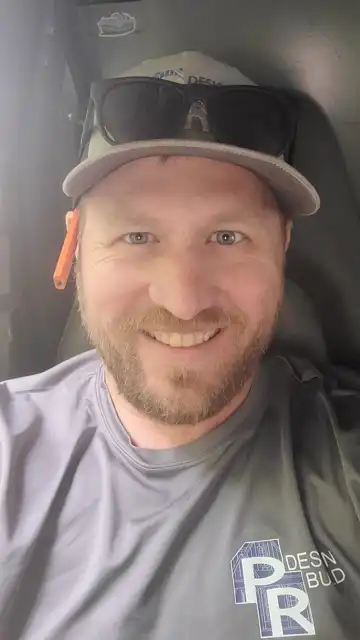 AARON VANDENBELDT
LEAD CARPENTER
As a lead carpenter at PR Design Build, Aaron brings a wealth of experience and expertise to the team. With a total of 12 years in the industry, his diverse background includes sales, project management, and hands-on fieldwork. Aaron's journey began at Zeeland Lumber, where he gained valuable insights into the supply side of construction.
What drives Aaron is the opportunity to turn customers' dreams into reality. Witnessing the transformation of their visions into tangible results is what fuels his passion for carpentry. Among his many skills, Aaron particularly enjoys the artistry of trim work. He takes pride in creating beautifully finished spaces that leave a lasting impression.
Outside of work, Aaron enjoys the outdoors. Whether he's fishing, hunting, or simply relaxing around a bonfire, he embraces the natural beauty and tranquility of nature.
With his extensive experience, attention to detail, and love for his craft, Aaron is a dedicated lead carpenter who consistently delivers exceptional results. His commitment to customer satisfaction and his ability to bring projects to life make him an invaluable asset to PR Design Build.